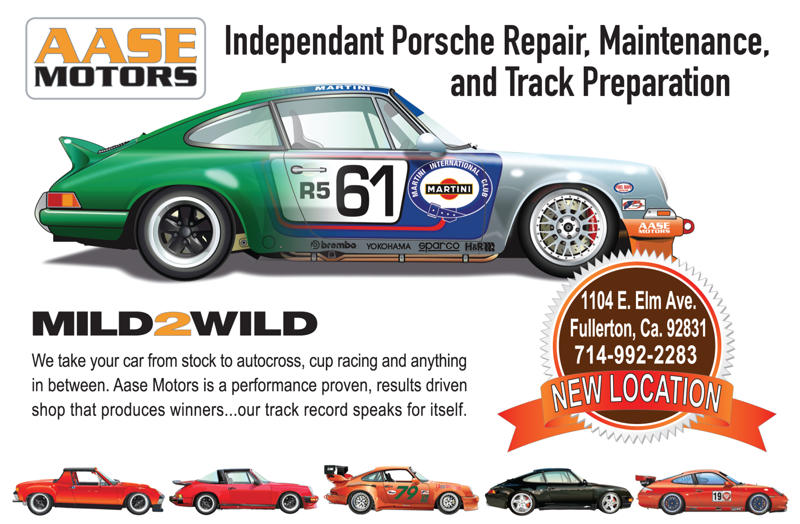 General Service Info
…….
Some of the work we can do for you;
Performance Upgrades
Engine / Transmission Rebuilds
Street car Service on all Porsche models
Seat Installations
Brake Upgrades & Service
Suspension upgrades
Roll bar / cage fabrications and installations
Race / Track Preparation and Support
Technical Inspections
If you don't see it… please call and ask!
Dealers for Fikse wheels, GT transmission products, Smart Racing Products, ARP rod bolts and head studs, JE pistons, Pagid brake pads, Wrightwood Racing brakes and gasket sets, B+B Fabrication, WEVO, PMO carburetors, Getty Design.