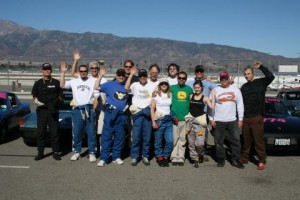 We provide race support at all POC events with a large supply of spare parts and tools.
All of our clients cars are safety checked and prepared before each event,  making for a better weekend for you, knowing your car will be reliable, and you can spend your time driving, not working on it. Pre-tech is provided at the shop, so you are ready when you arrive at the track. Transportation is available for the long distant events.
Should you feel "the need for speed" and think racing is something you would like to do, please confer with us, selecting the right vehicle and class is very important, and doing it wrong is only expensive. The advise is free.