AASE Motors would like to acknowledge and say Thanks to our Partners.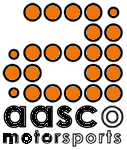 We would like to thank AASCO Motorsports for their performance clutches and components.
You can find Aasco Motorsports at : http://www.aascomotorsports.com/
Aasco Performance, makers of aluminum flywheels and clutches, high performance valve springs and retainers, machine work and dyno development.
---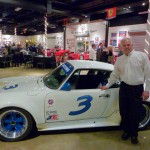 Steve Alarcon of Suspension Specialties is the setup and alignment guru. Steve sets up almost all of our race cars exclusively. Even though Steve is located some 15 miles away from us in Torrance, it's worth the time and effort to have Steve dial in the suspension and alignment come race day.
Suspension Specialties, corner balancing and alignment, shock revalving, spring and sway bar installations for both street and race cars. Alignment for your Street ride or aggressive setups for Track performance, Steve at Suspension Specialties is our preferred partner.